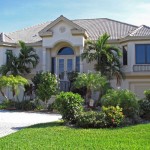 Mold, Mildew, and Algae are a big problem for the residents of Florida. Let K & J Pressure Cleaning rid you of this problem.
Why spend your whole day trying to pressure wash your house, driveway or patio and risk damaging your property. Your home is your biggest investment. Let the professionals take care of you cleaning and sealing needs. You can rest assure that K & J Pressure Cleaning uses only the best cleaning and sealing methods available, have state of the art equipment and offer a professionally trained staff.
You could be spending quality time with your loved ones by letting K & J Pressure Cleaning do the work in a fraction of the time. We make every effort to accommodate the needs of our customers at their convenience. This includes working weekends and while you are away.
With 100's of satisfied customers in the Tampa Area K & J Pressure Cleaning is the right choice. We pride ourselves on quality service!
Our services include:
Fence Cleaning
And Much More