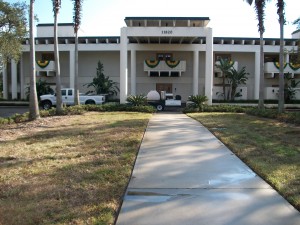 You are aware of how important your public image is to your business success. Keeping a clean building tells your customers that you care about them. Your building is the very first thing that every customer sees when they arrive. This can make them decide whether they want to partake of your establishment.
K & J Pressure Cleaning will clean the exterior of your building and create the image that you desire. This will help you to encourage those new customers to walk through your door and keep them coming back.
The procedures and cleaning solutions that are used all depends on the surface that needs to be cleaned. For instance, if someone was to use high pressure on EFIS or Dryvit they stand a chance of causing extensive damage to these surfaces.
Even brick can be damaged by the use of too much pressure. There is a chance of removing the glaze from the surface of the brick or the mortar from between the bricks.
K & J Pressure Cleaning has the experience and the knowledge to safely clean building exterior surfaces without causing damage.
Thanks for your interest. We will get back to you as soon as we can!